I am batting ZERO today...have tried several times to do this blog and keep ending up with ZILCH ! So, this is the third attempt, third time is charm, I am told.
My poor old truck remains in the shop.....cannot find parts anymore to repair it, and so I had to make another choice. My darling son-in-law wanted to sell his truck, he has another one, so I bought it. It is a 2005 Ford 150 XLT with all the bells and whistles, but I am so old, and so dumb, I am having to imprint the book on my hands to drive it...LOL....
Daughter Karen driving it into my driveway....
Darling son-in-law Manny pulling in as well in his truck....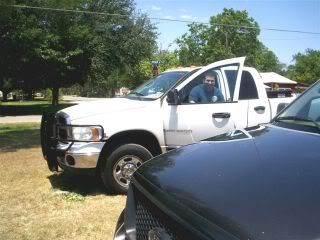 Benny and Manny having fun looking at the new-to-us truck.....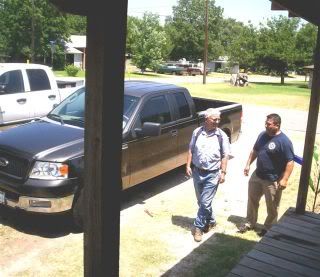 And .....here comes TEXAS...LOL....darling daughter Karen to my rescue....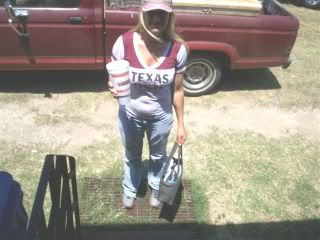 So I had dinner all ready for them, and we ate till we could not eat any more...BBQ Brisket, potato salad, cantalope, etc....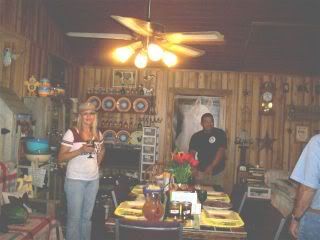 I am stil trying to learn to cook with all the quail eggs....I have turned into a pickled egg myself, ones with beet juice to make them pink, ones with pickle spices...
Also, nothing better than a batter for fried zucchini with beat up quail eggs, a little milk, rolled in seasoned bread crumbs and pan fried...see what I mean ?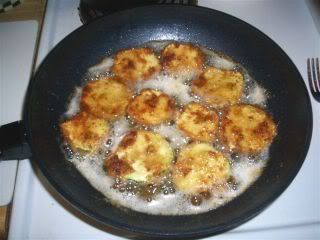 My lettuce is still growing in the pot....Benny keeps asking, "What weeds are we eating tonight ? "...LOL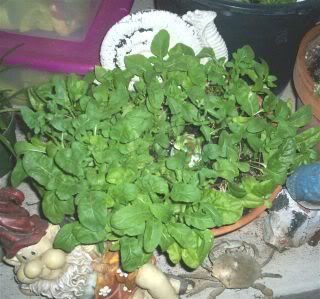 Or we are eating some radish sprouts in the salad or in burritos....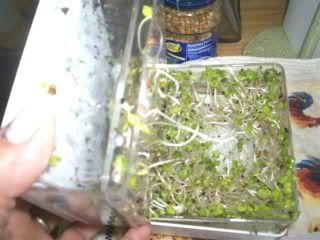 Made some Mint Jelly this week as well....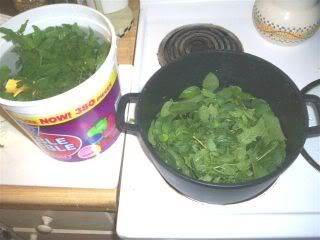 Dapper and Button are doing fine at the new place...they have a big run, love to chase the birds at the feeders, they are really growing...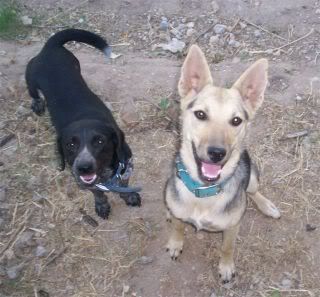 I bought a new plant this week...a shrimp plant...have never had one before...pretty little plant, but the shrimp are yellow...LOL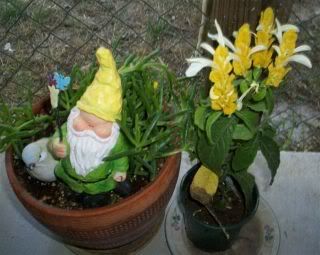 Manny's Mother sent me a beautiful house warming gift...we just love it...now everybody rings the bell.....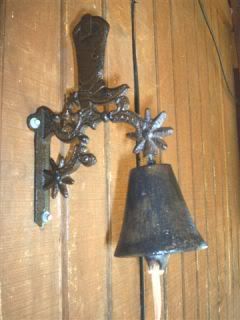 And I will close this with another beautiful Texas day going down.....I love Texas, it has been so good to me....