Today was one of those days....the lightening the other night tripped the breaker, of which I was unaware...I had checked the freezer and everything was frozen, but guess it was off and I did not know it....today, everything in it was warm and thawed out. I lost a lot of meat, but the dogs will have a wonderful feast time this week. Breaks my heart, seems I would learn, it has happened before....note to self...never buy more than a couple weeks worth of meat at a time....so much waste, so much money lost, but it is my own mistake.
So.....I just took a walk around the place and counted all my blessings today....my tomato plants in the containers are blooming....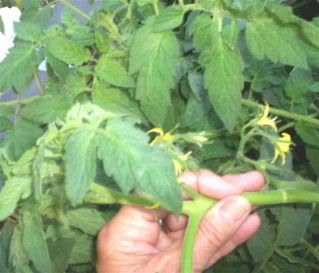 The plum tree is absolutley laden down with fruit for summer....unless we get a bad hail storm between now and the ripening time....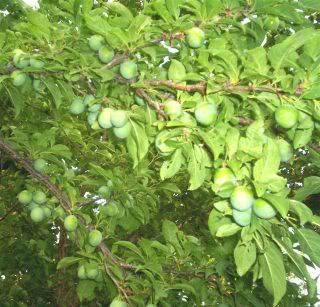 My grape vines are coming out, and running the fence,and up the tree as well, am anxious to see the little grapes begin to form.....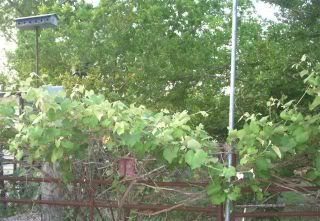 In every thing, give thanks, the good and the bad, the Lord will provide in His time, and in his way. My mother asked me today...."What good are your prayers anyway ?".....I told her I would just keep on trusting Him every step..... it will all work out, it always has....
The blackbirds carried on for awhile to get my attention...they were chatting in the big old Ponderosa Pine tree in the yard....there really was a blackbird in the very top of that tree ! LOL.....trust me, I saw him.....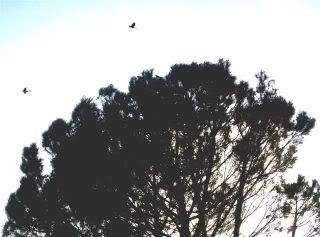 Even the worms in the bolls on these leaves have a purpose.....don't know what it is, but I think they are pretty to look at...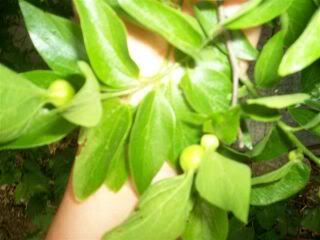 Too many things to see, too many things to be thankful for, and at the end of the day, I am thankful for all my blessings in life.....