I read in a magazine this week that it is illegal to keep bird nests...Of course, they eliminate the grackles and sparrows...I am glad or I would be in jail...LOL...I love to find them laying on the ground after a wind storm. The Grackles have finally moved on from our huge pine tree in the front yard...the wind kept blowing down their nests.
I have them neatly lined up on the porch where I can see them every day.
I think they look better with birds in them....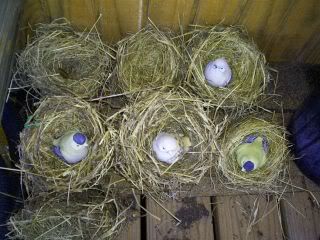 The bullfrog is still alive...he stays in the water most of the time. I have been feeding him some dry dog food, drop a few in the water at night....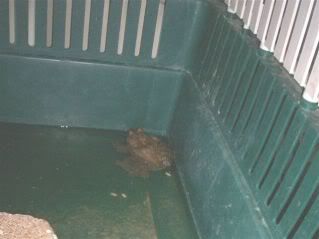 My flowers live as long as I remember to pour on the water. They dry out so quickly in the heat. I love flowers......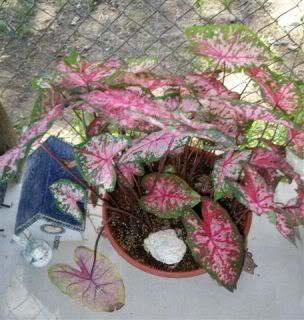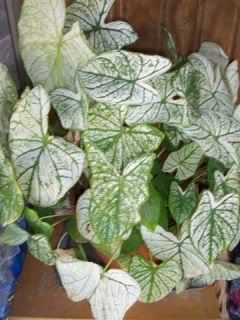 White and Pink Caladiums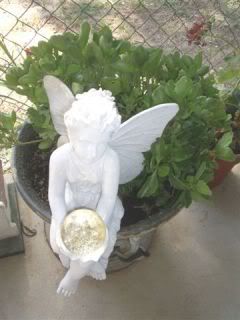 Kolanche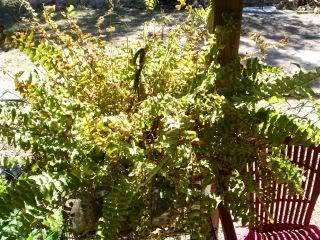 Fern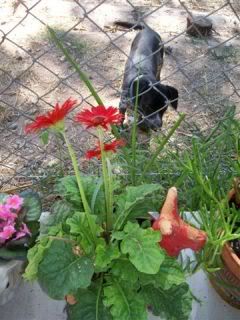 Dapper and Shasta Daisy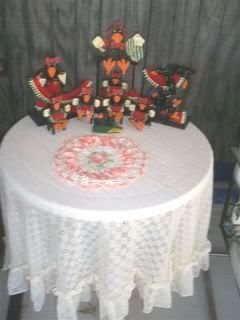 Still busy canning and dehydrating....apricot jam for winter time, dehydrated apricots for oatmeal and snacks....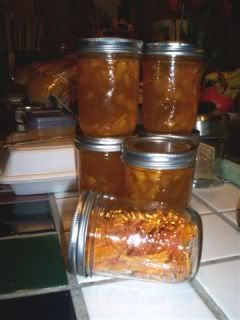 Still have a few tomatoes...so good crushed up in salad.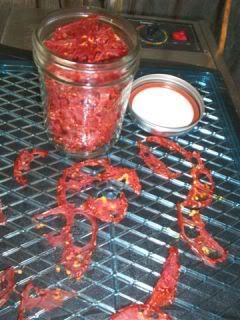 And check out this darling find at a craft show...got a hammer ? Got a file ?