Where did Spring go ? Seems like it was just yesterday that we had a little rain and it began to green up....then it was hot, dry, sweaty, and I kept wishing it was Fall...Guess I am never satisfied... We had a hail storm that showered us with golf ball size hail...it stripped leaves and fruit off the trees, we had them check our roof on the house and one of the rent houses, and the roofs will need to be replaced. We will go with metal this time...the metal roofs on the other rent houses held up well...
The Tiger Lillies were beautiful....a gift from a homesteading friend...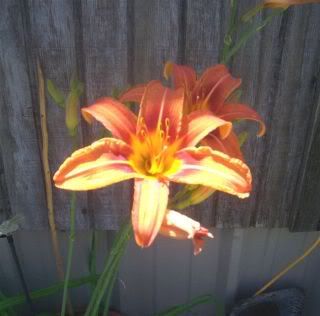 We had some plums from the plum tree and they became jam and jelly...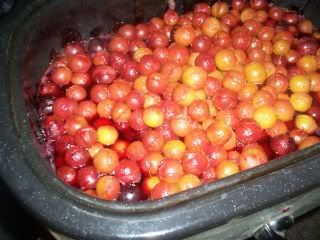 Also made plum leather...will be so good to chew this winter....
Wild Garlic thrived, we have enough for winter time supply....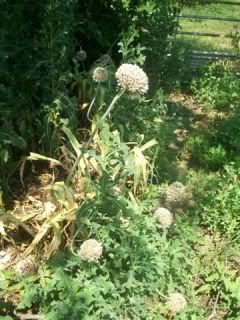 The onions will be used all up by fall.....grateful for what we have..
The corn was so good, but the ears did not completely fill out on some...have some dehydrated for winter use, anyway....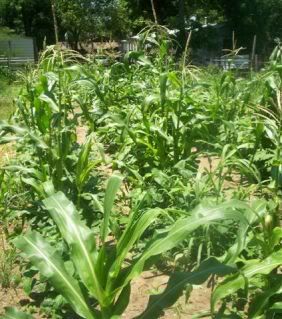 The Okra thrived, we managed to have canned, pickled, and dehydrated okra....
the strawberries were a waste of money....could buy more in a box than we got off the plants, but we had a few....
Went out last week to feed the quail as I do every day, but with all the heat and dry weather, we had fans going as well, the best of food, fresh water, they were all dead in the pen....will not replace them...the feed became so high it defeated the purpose of having them for meat and eggs. But my daisies bloomed, and brought me so much joy, loved to see them every day....even they are gone, burned up from the heat, but the Lord will provide our needs, we are thankful for the blessings we have......
The tractor is in the shop, something happened with an oil line or something, spraying all over the place, so it had been picked up today and sent to Abilene for repair......it will be back in time to cut down grass burrs....hate those things..... I am ready for Fall to come....to see the wind blow the leaves off the trees, we have lost several big trees to the drought this year, also a cherry, pear, and apple tree, lost one of my grape vines, no grapes this year from the remaining one... I have moved all of Benny's fathers' rocks down here...many indian artifacts...all the arrowhead collection is on display at the Cisco College, and they have written a book about the huge collection...hundreds and hundreds of arrows, spear heads, and such....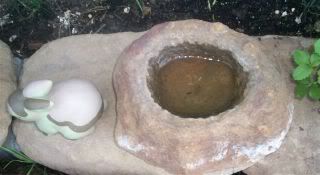 To every thing there is a season.....